As the weather improves and restrictions gradually ease, we look forward to a warmer season with lots of outdoor time, an 'alfresco summer'. So, how do we make sure our outside space is ready for this? Aside from tidying the garden & sweeping the patio, what will really make a difference to our enjoyment of the outdoor area?
Comfort
The number one priority for making the most of your outside space is to make it as comfortable as possible. A few years ago, we swapped our traditional round metal table & chairs for a low-slung rattan corner seat with coffee table from Alexander Francis (similar to the one pictured); since then, we have spent much more time sitting and relaxing (okay, drinking!) in the garden. The aim is to make lounging and socialising outside as comfortable and pleasurable as it is inside.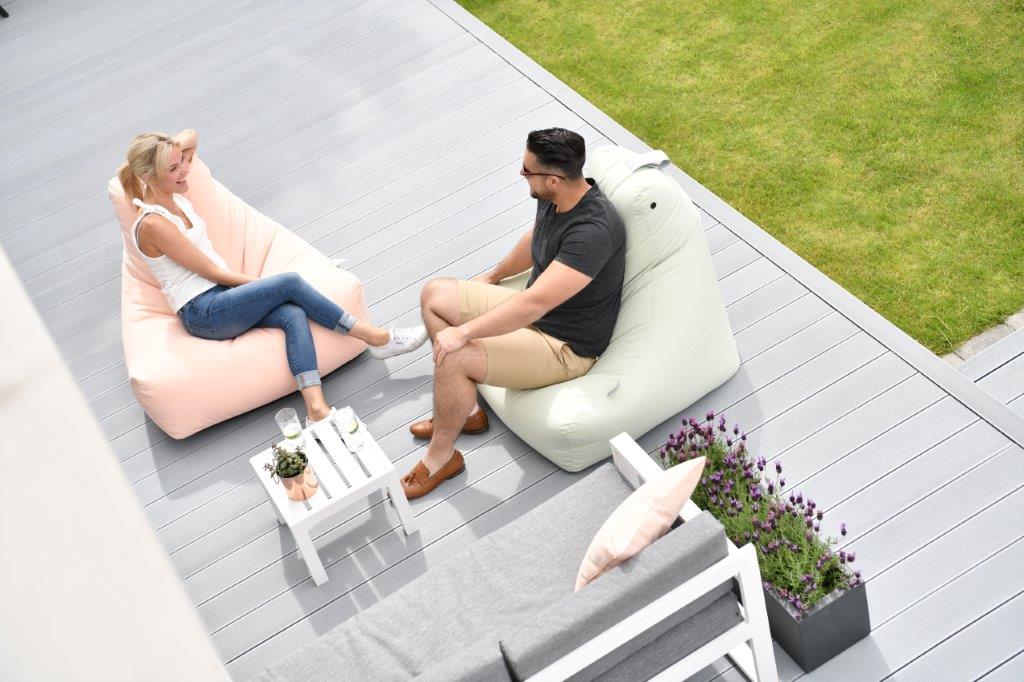 We've recently added some stylish outdoor loungers, cushions & footstools by British textile brand Extreme Lounging and completed the look with an outdoor rug from Dash & Albert. It's so comfortable now, when the weather's fine we're reluctant to go indoors!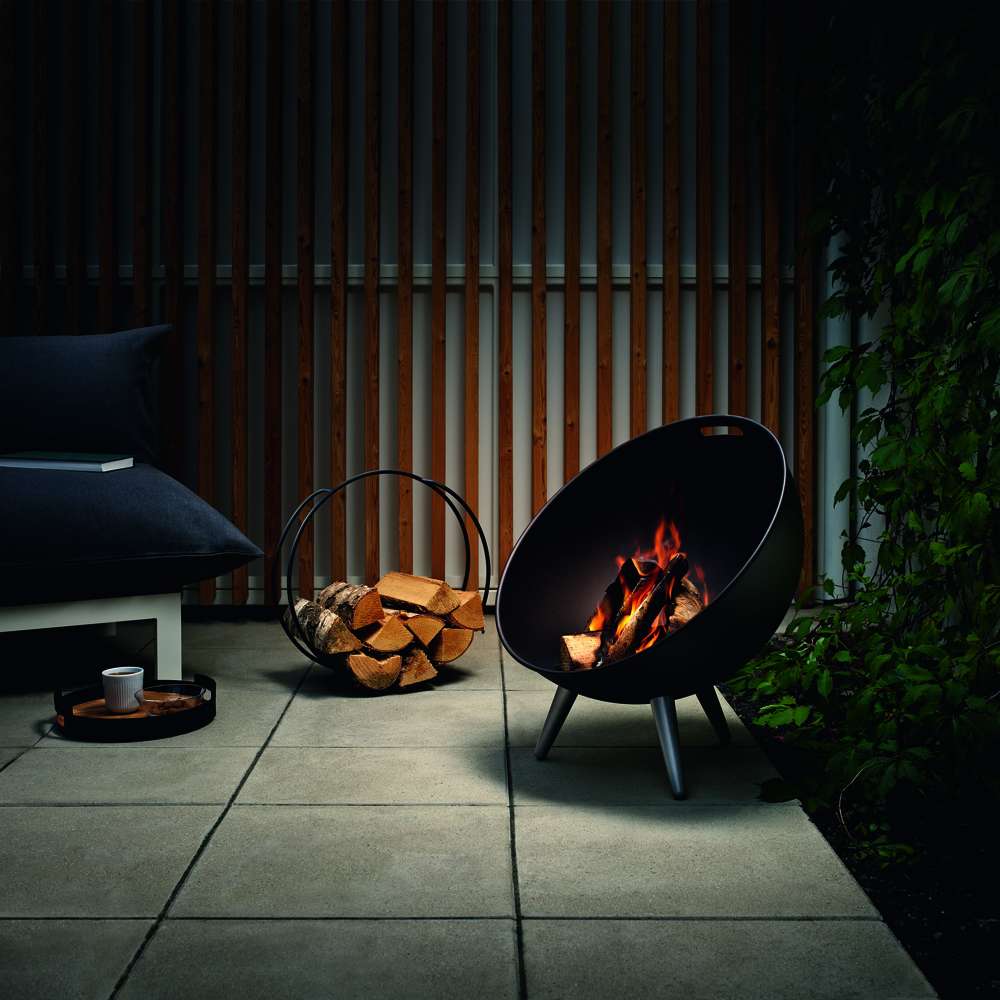 As we all know, the evenings tend to cool down quite quickly here in the UK, particularly in early summer. Why not extend your time outside with a patio fireplace such as the iconic FireGlobe from premium brand Eva Solo? You can even use it as a barbeque, with the addition of the bespoke FireGlobe grill. A little contemporary indulgence for your outside living area.
Luxury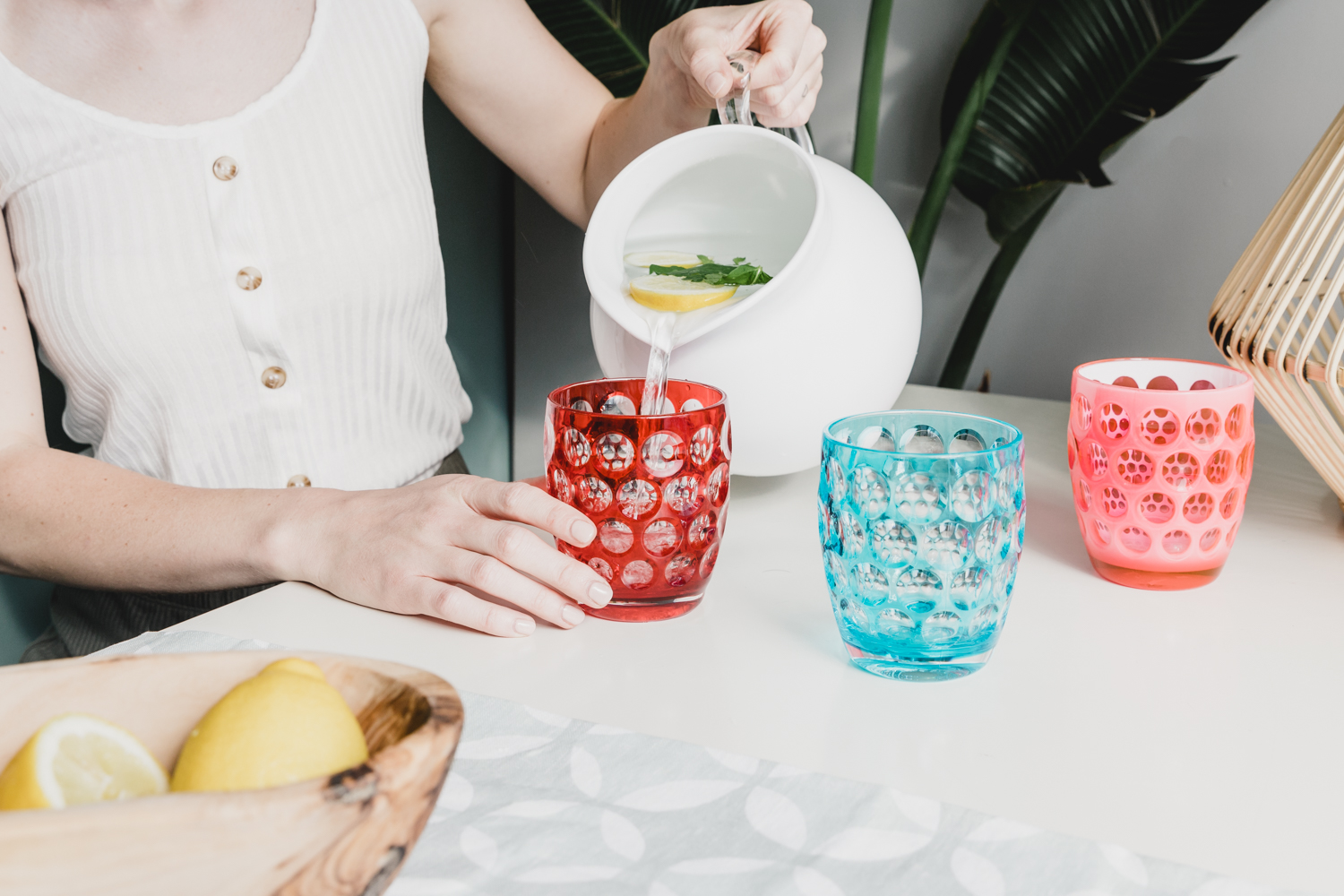 You may not wish to use your finest porcelain tableware or best glassware outside, but does that mean you have to forgo style and luxury? Actually, no. The aim is to accessorize the outside space in the same way as you would the inside, up to a point. For example, Italian designer Mario Luca Giusti makes sensational tableware creations from acrylic that are worthy of the most expensive yacht in the Mediterranean. Resembling crystal glass, this collection of tumblers, jugs, salad bowls and ice buckets is perfect for alfresco entertaining, as well as being well suited to formal dining in the home. And again, that's the point; little touches of luxury and comfort outdoors can make all the difference in terms of making it more welcoming and more special.
Colour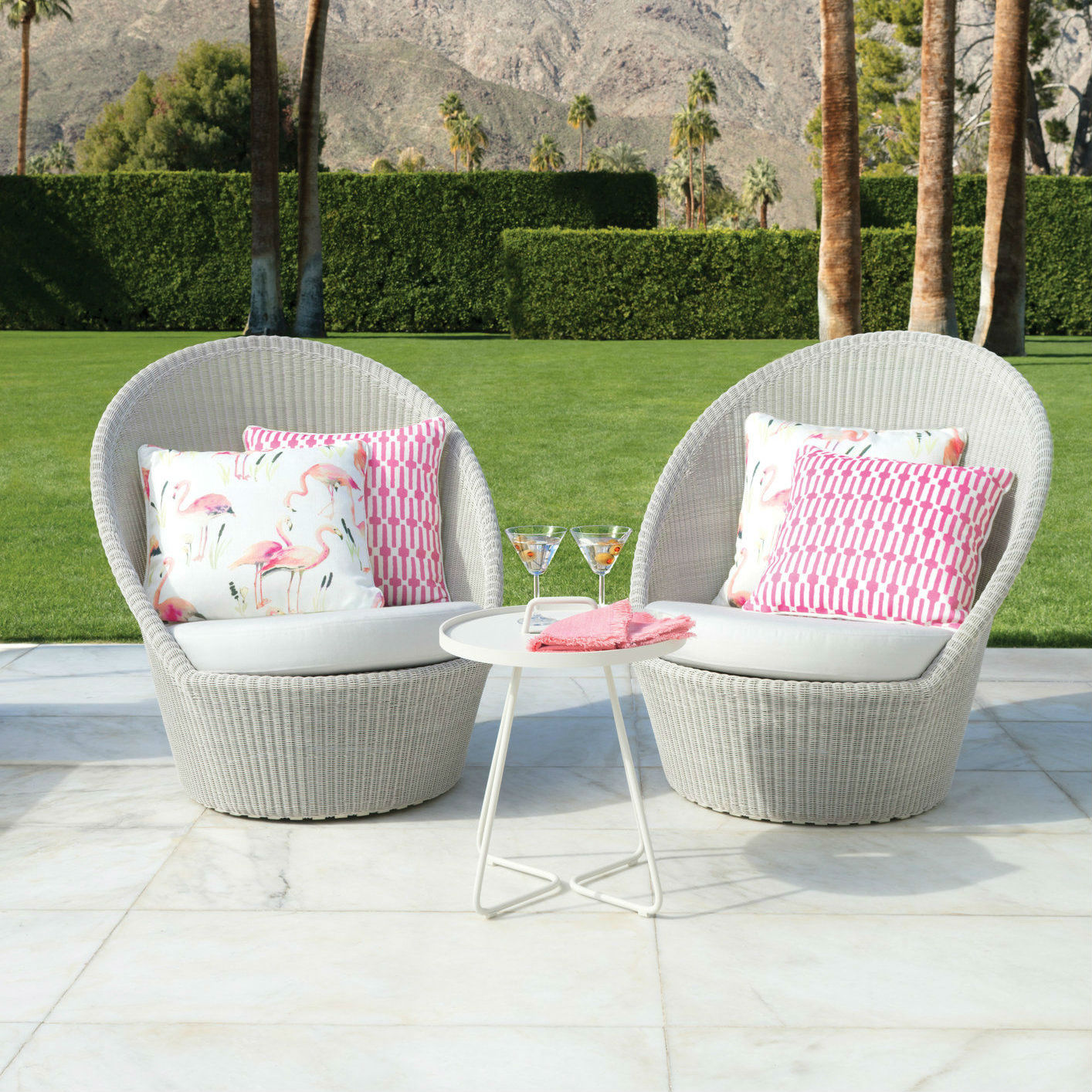 We love colourful accessories outside the home as much as we do inside; the sunshine and light bring the best out of colours, taking them to a new level of vibrancy. Natural colour, of course, is achieved by thoughtful planting, for instance a few lavender bushes against a whitewashed wall can instantly transport you to an Iberian hideaway. But if this isn't possible, then simply add colour with some bold scatter cushions, such as our fabulous Greek designs by Tomy Karaiskos, or accessorise your table with colourful table linen. If all else fails, a fabulous set of Mediterranean inspired tableware will transform an otherwise neutral background and brighten up even the cloudiest of days!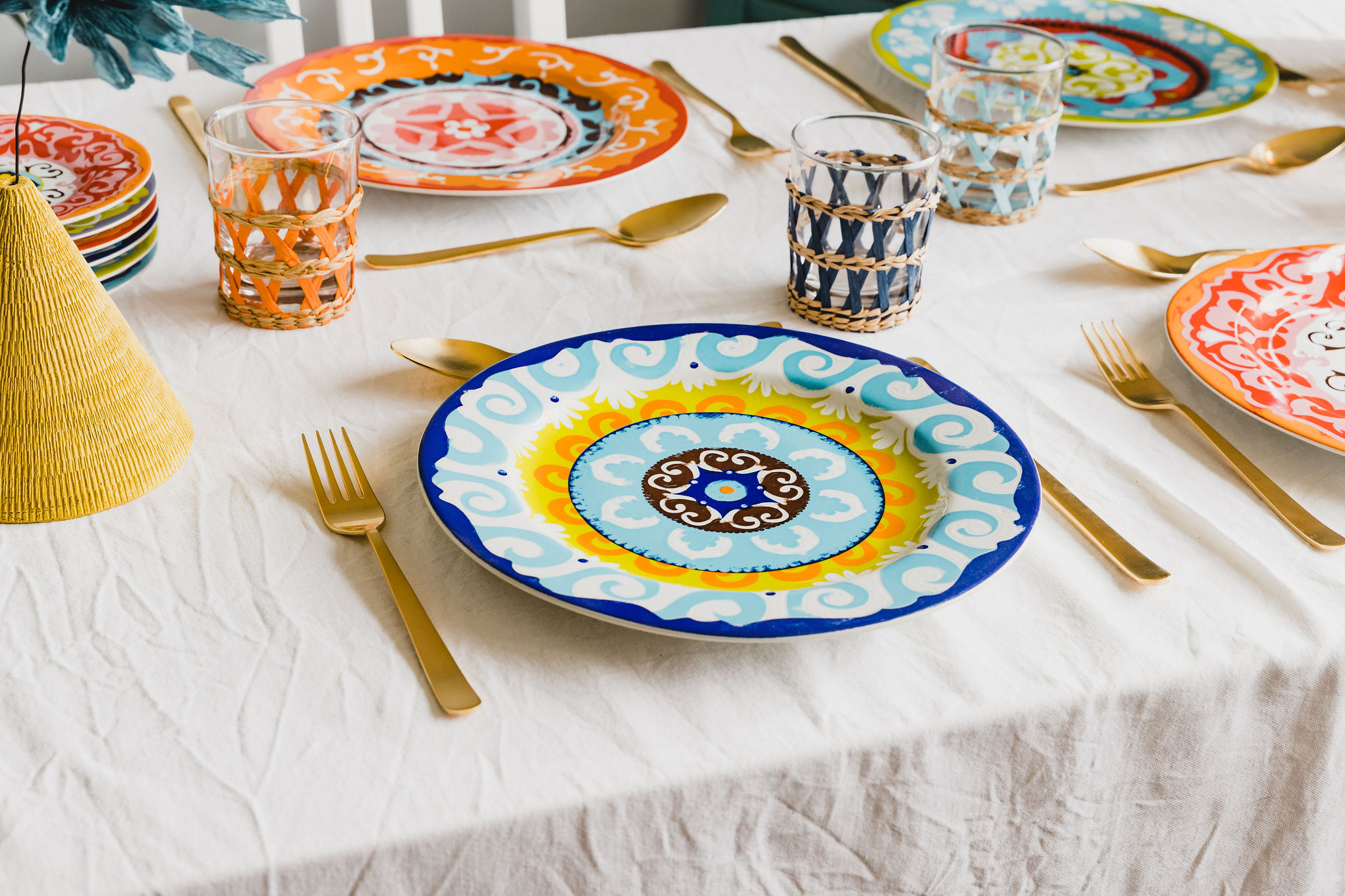 Style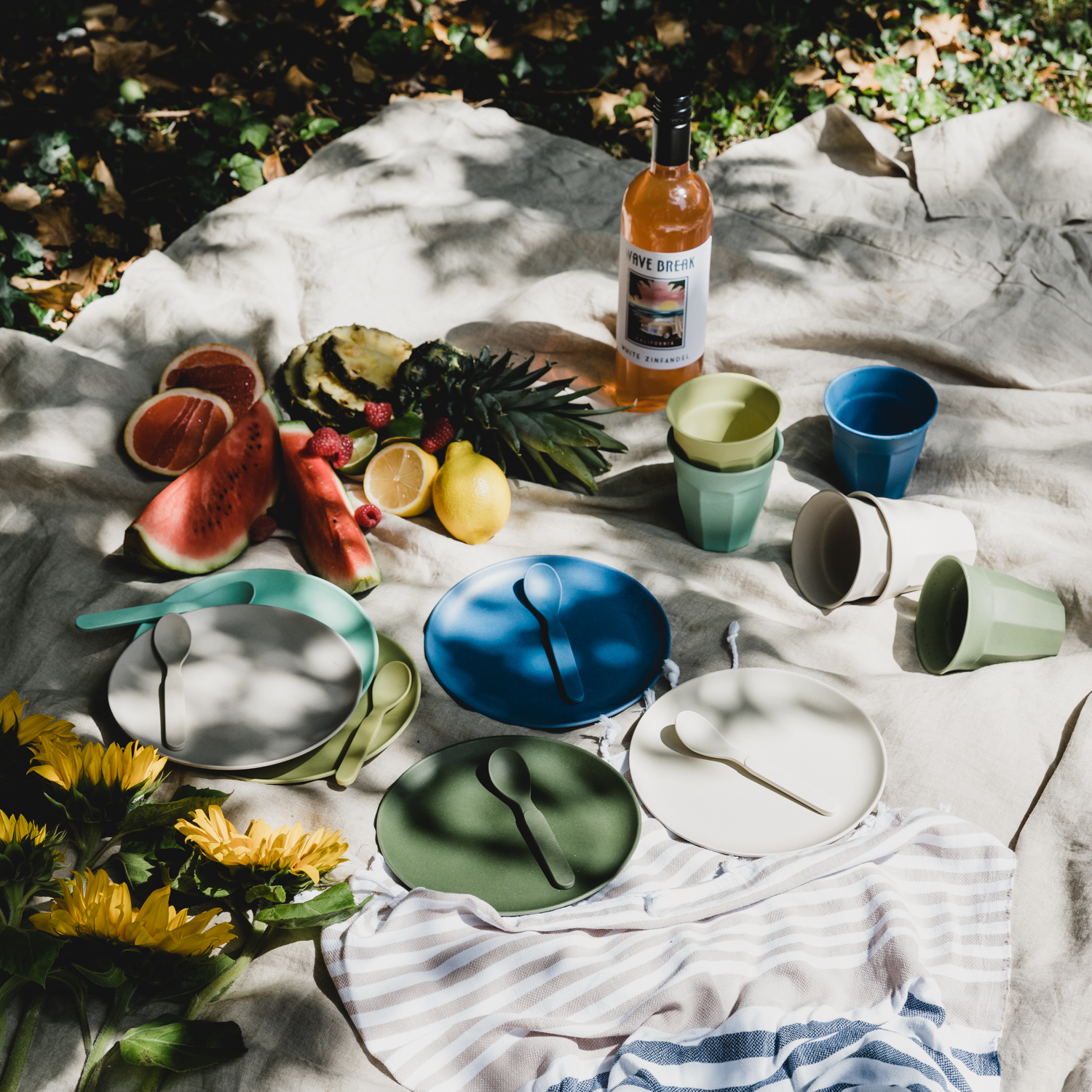 Even picnicware can be stylish! Gone are the days of disposable paper plates, now you can get eco-friendly, re-usable picnic accessories that are both portable, durable and easy on the eye. Zuperzozial is a fast-emerging brand in the sustainable tableware market, creating a myriad of accessories for the eco-conscious home. Made from a combination of bamboo and corn fibres, this collection of tableware is perfect for alfresco meals but also sufficiently stylish and robust for the home.
So, keeping our fingers firmly crossed for some lovely seasonal weather, let's be creative with our outside spaces and enjoy the Great British Summer.