The 'Nisi' mantra is to 'live more Mediterranean' but how exactly do we do that here in the UK, particularly at a time when social distancing is the norm?
Well, there are many facets to a Mediterranean lifestyle and mixing informally with friends & family is just one of them. Whilst, sadly, there are limitations on social gatherings at the moment, it's even more important to create a sociable atmosphere within our immediate household, not least at mealtime. As a family of four, with two growing boys, dinnertime is so important, although it's sometimes difficult to keep the boys' interest when there's a football match on TV in the next room!
Mediterranean Food
Mediterranean cuisine lends itself perfectly to family meals; Spanish tapas, Greek mezze & Italian antipasti are all examples of how we can share small plates of delicious food in an informal, sociable way. A selection of cold meats & cheese with rustic French bread can be equally appetizing. At the other end of the scale, a large pan of Paella is a wonderful sharing dish all year round; just adapt the ingredients to your taste and to the season. Recent research has shown that following a Mediterranean diet can improve your 'gut diversity', thereby helping to maintain overall health. For an insightful yet entertaining article on this, have a look at a recent guest blog written by nutritionist and dancer, Thalia Charalambous.
Outdoor Living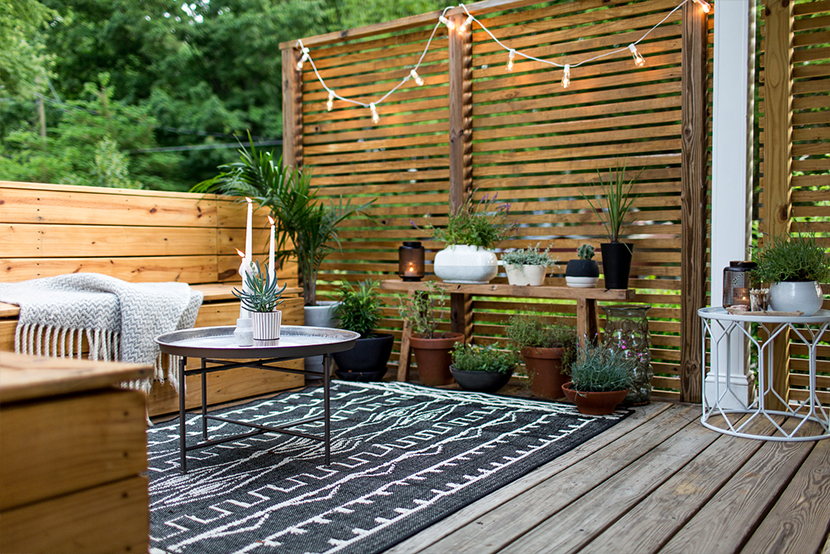 The Mediterranean climate offers limitless opportunities for outdoor activities and alfresco dining; we're not quite so lucky here in the UK, making it even more important to make the most of the opportunities when they do arise. Make your outside space as comfy and welcoming as possible by adding outdoor cushions, rugs & pouffes. Prolong the evenings outside with a patio heater or firepit and add some solar lighting or twinkly lights for extra cosiness. For more ideas on creating an oasis of calm & colour outdoors, read our earlier blog How To Style Your Outdoor Space.
Greenery
Plants, plants & more plants! Blur the lines between the garden and the home by adding an assortment of plants to your living areas. Be daring with your choice of plant pot, mixing different styles & colours. The traditional Mediterranean terracotta pot can be mixed with more contemporary metallic varieties for maximum effect. Greenery inside the home, as well as outside, will give your living space a vibrant mood and a clear sense of well-being. A while ago, we wrote a piece describing our Top 5 Mediterranean Plants, some botanical inspiration for your home, the colours and scents of which will remind you of summer holidays gone by.
Mediterranean Decor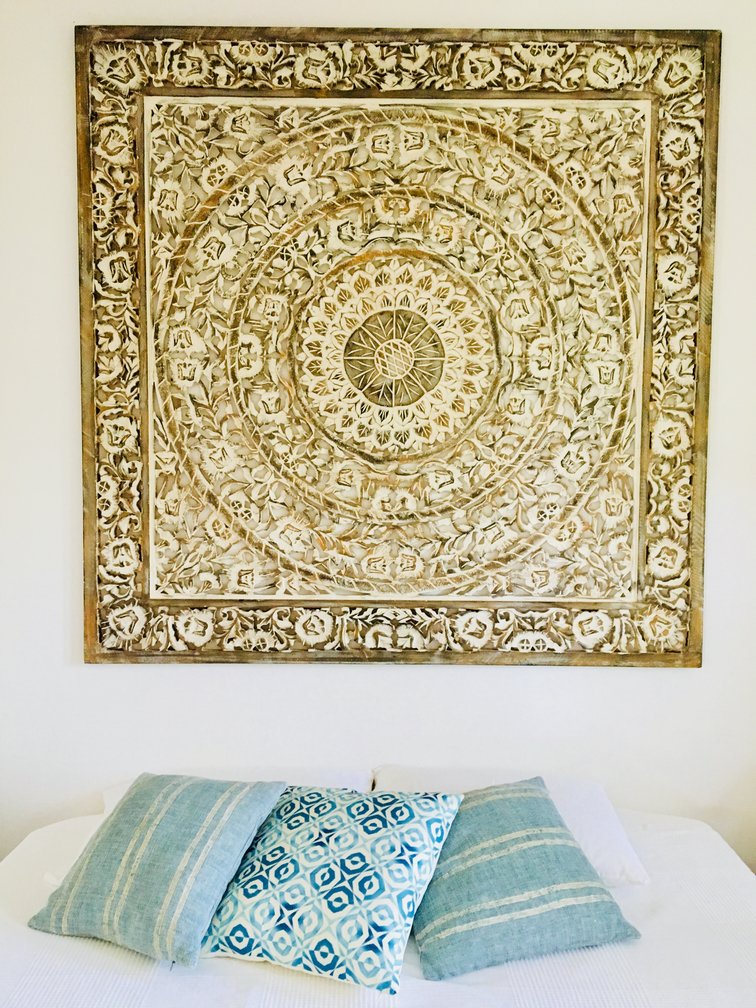 You can go the whole hog and transform your home into an Ibizan villa, or more realistically, you can simply add some Mediterranean touches to your existing living space. Think colourful cushions, decorative vases and, of course, indoor plants. 'Scandi' minimalism with its monochrome palette and sharp lines has been a massive trend in UK interiors for some time now and, actually, this can work very well with flashes of Mediterranean colour, texture & style. Soften your scheme with textures of rattan or bamboo, inject some vibrancy with tones of fuchsia pink or cobalt blue, and you'll create a modern Mediterranean look retaining the simplicity of Scandi design but with the added charm of Mediterranean warmth and character.
With limited socialising and children off school, it's a time to be creative with our lives and with our homes. It's a time to appreciate what we have at home and to make the most of life's simple pleasures. Perhaps it's a time to 'live more Mediterranean' in whatever way you choose! Here are some ideas to help you: