A thoughtfully prepared Christmas dining table can really make a difference, no matter how many guests are there to appreciate it. Our number one tip would be to plan ahead and to begin prepping the table on Christmas Eve; take your time, enjoy the process (and perhaps a glass of something while doing it!) and most importantly, enjoy the day. Here are some ideas to help you create a wonderfully festive, yet not too onerous, Christmas table:
The Theme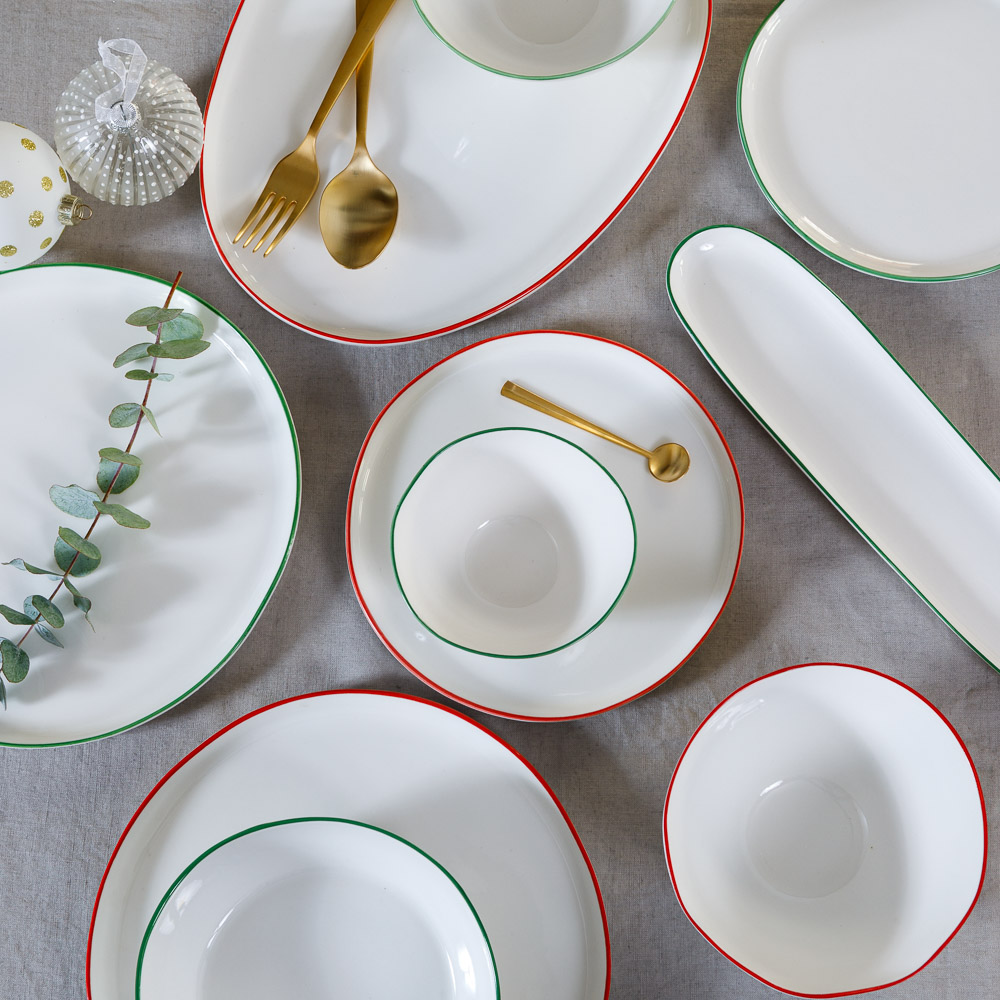 It's always a good idea to have some kind of 'theme' in mind when planning your table setting for Christmas Day. Often, this is as simple as choosing a colour combination, with red & green or white with silver & gold being popular colour themes; these combinations work well with plain table linen and natural foliage, but make sure the colour theme complements your tableware and glassware. Too many colours can create a cluttered, overly 'busy' look. We're fans of the white & metallics theme, because it's easy to accessorise with a few bold colours to create a striking effect without causing offence to the senses; for instance, gorgeous glassware in rich tones of cobalt blue and indigo works really well with a white/silver table setting, adding a luxe touch to the occasion.
Lighting
If you have dimmable lighting in your dining area, perfect! Dim the main lights and create a festive atmosphere with natural candlelight. Place some candles or tealights on the table, but not too many as they can take up valuable serving space and also get in the way of conversation. Use small tealight holders or shallow candle holders rather than tall candelabras, so that head space is not invaded too much. Elsewhere, you can be more brave with your candle selection; clusters of tealights on the sideboard and tall candlestick holders on the mantlepiece can be very effective, adding a magical charm to the occasion.
Greenery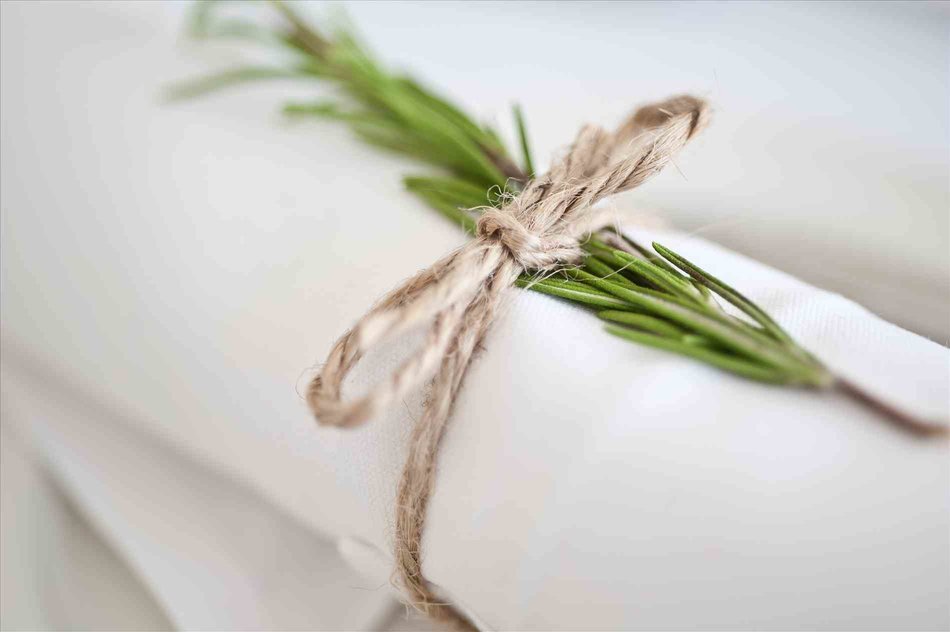 A growing trend these days is to add some greenery to the Christmas table; this can be as subtle as a sprig of rosemary tied to napkins, for a rustic Mediterranean look, or as bold as laying long garlands of eucalyptus, pine leaves or ivy in the centre of the table. Another effective centrepiece is to create a simple wreath of natural evergreens around a pillar candle. Again, with all these ideas, the same guidance applies: add too much and the table can start to look chaotic and you'll have less space for serveware, drinks and other accessories.
Table Linen
This is really down to personal choice and depends to some degree on what type of table you have; for example, a rustic oak table doesn't necessarily need a tablecloth, but will look great with neutral tableware, linen napkins & placemats and with some natural foliage as described above. On the other hand, if you have chosen to use colourful glassware & tableware, then a crisp white or neutral tablecloth will show this off in its best light. Stick with your chosen theme, but perhaps follow the simple rule that, if you're not using a tablecloth then consider using placemats, but if you are using a tablecloth then placemats become optional. Using some table linen, whether it be placemats, napkins, a table runner or tablecloth, will certainly soften the look of your table setting and lend it a warm & cosy feel.
Drinks Table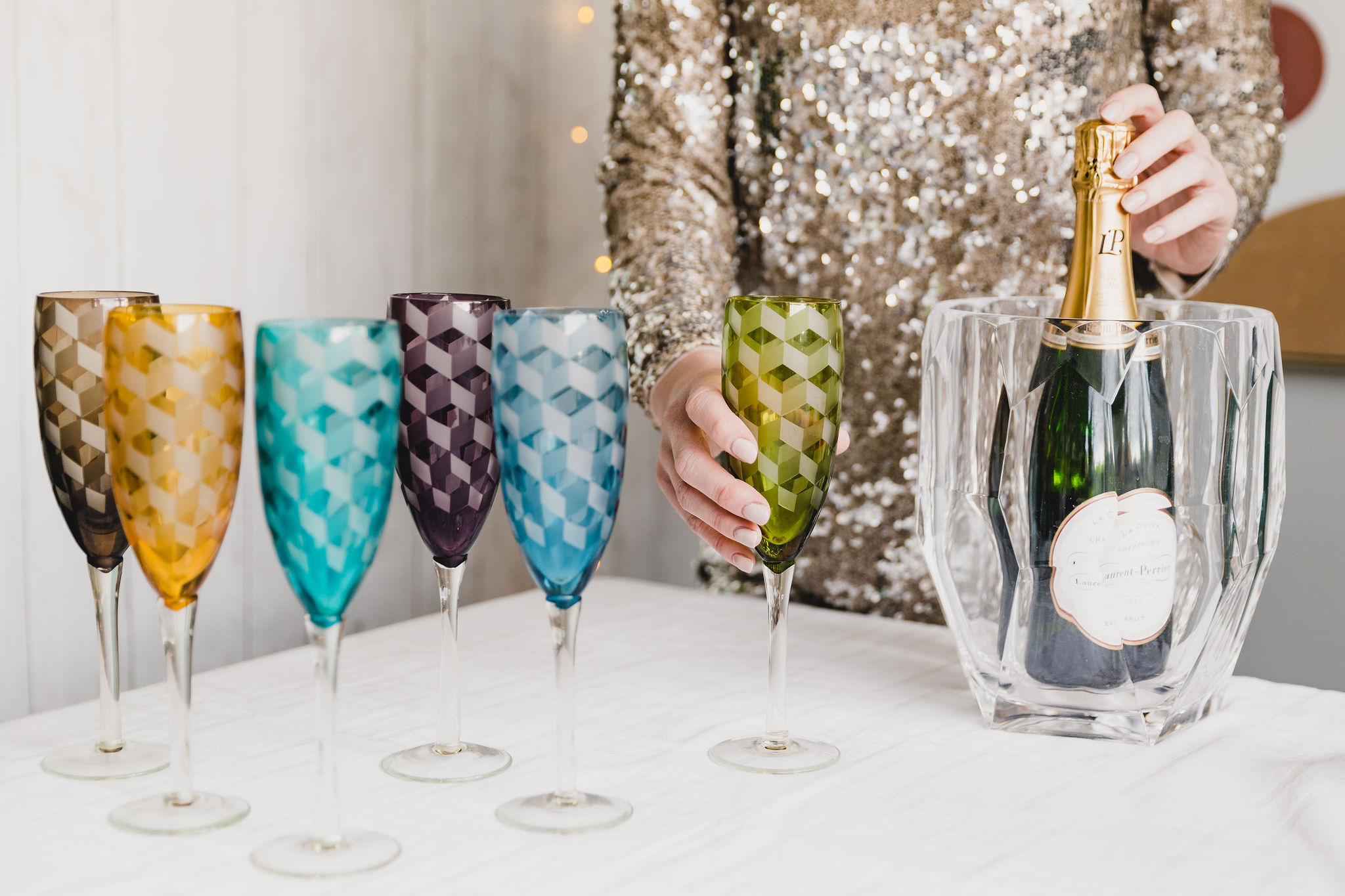 If you're lucky enough to have a large dining table with ample space for table settings, drinks, serving dishes and decorative accessories, then great. But if not, consider using a small side table or sideboard as a drinks station. This will serve two very important purposes; firstly, it will release space on the dining table for your serving dishes so that it doesn't become too cluttered; secondly, a drinks station allows your guests to help themselves to drinks and saves you some valuable time. A 'win win' in our book!
Glitz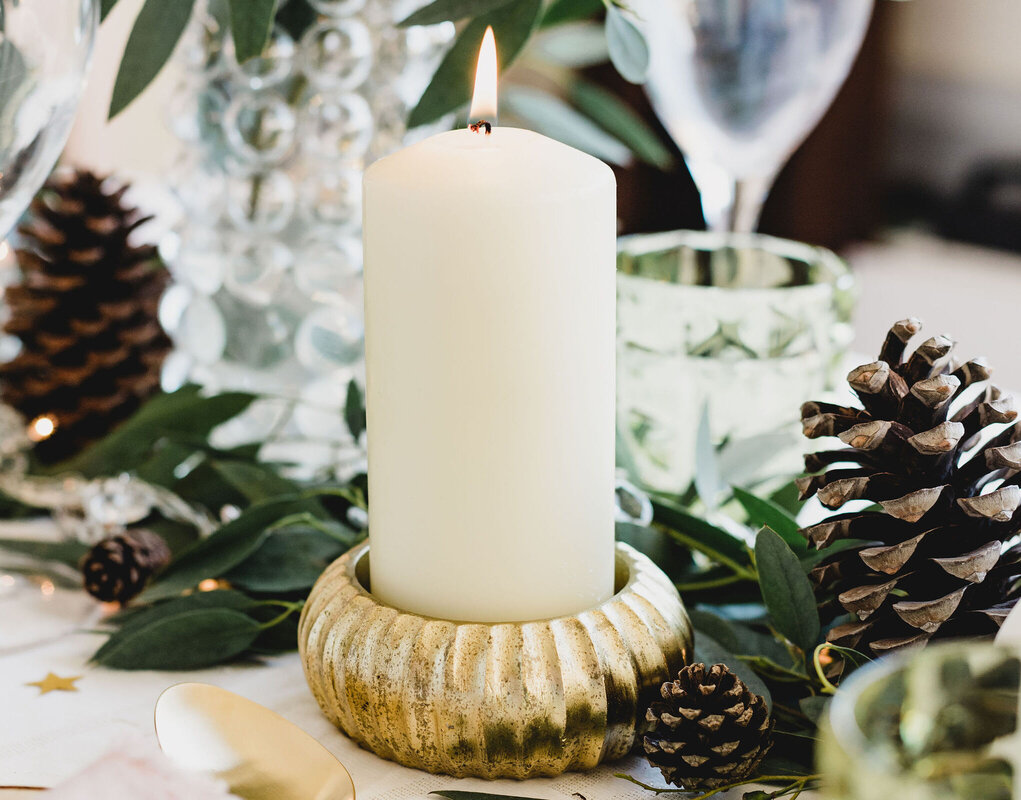 Nothing wrong with a bit of glitz and glamour at Christmas! A few metallic accessories, finished in copper, silver, platinum or gold, can add the 'wow' factor to your table setting. Gold-finished cutlery is an obvious example, but even more discrete touches such as small, metallic nibble dishes, or gold candle-holders can achieve an equally luxurious look without being over the top. And, of course, you must insist that all your guests dress up to match the effort you've made with the Christmas table!
MERRY CHRISTMAS!