Pantone has announced two colours 'Ultimate Grey' and 'Illuminating' for their Pantone Colour of the Year 2021. A practical and uplifting colour combination for the unique times we are living in right now.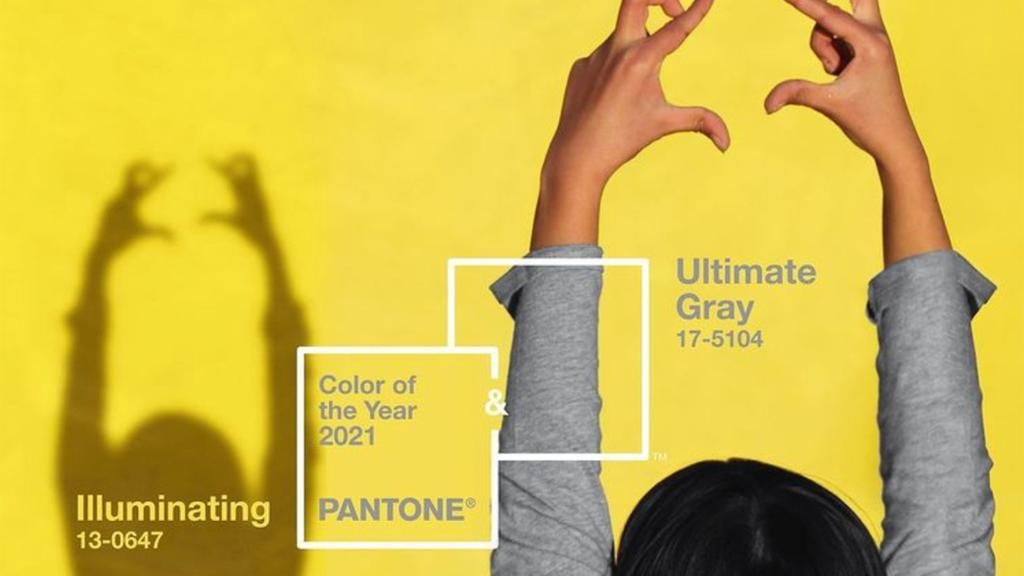 "The selection of two independent colours highlight how different elements come together to express a message of strength and hopefulness that is both enduring and uplifting, conveying the idea that it's not about one colour or one person, it's about more than one. The union of an enduring Ultimate Grey with the vibrant yellow Illuminating expresses a message of positivity supported by fortitude," says Leatrice Eiseman, Executive Director of the Pantone Colour Institute. "Practical and rock solid but at the same time warming and optimistic, this is a colour combination that gives us resilience and hope. We need to feel encouraged and uplifted, this is essential to the human spirit."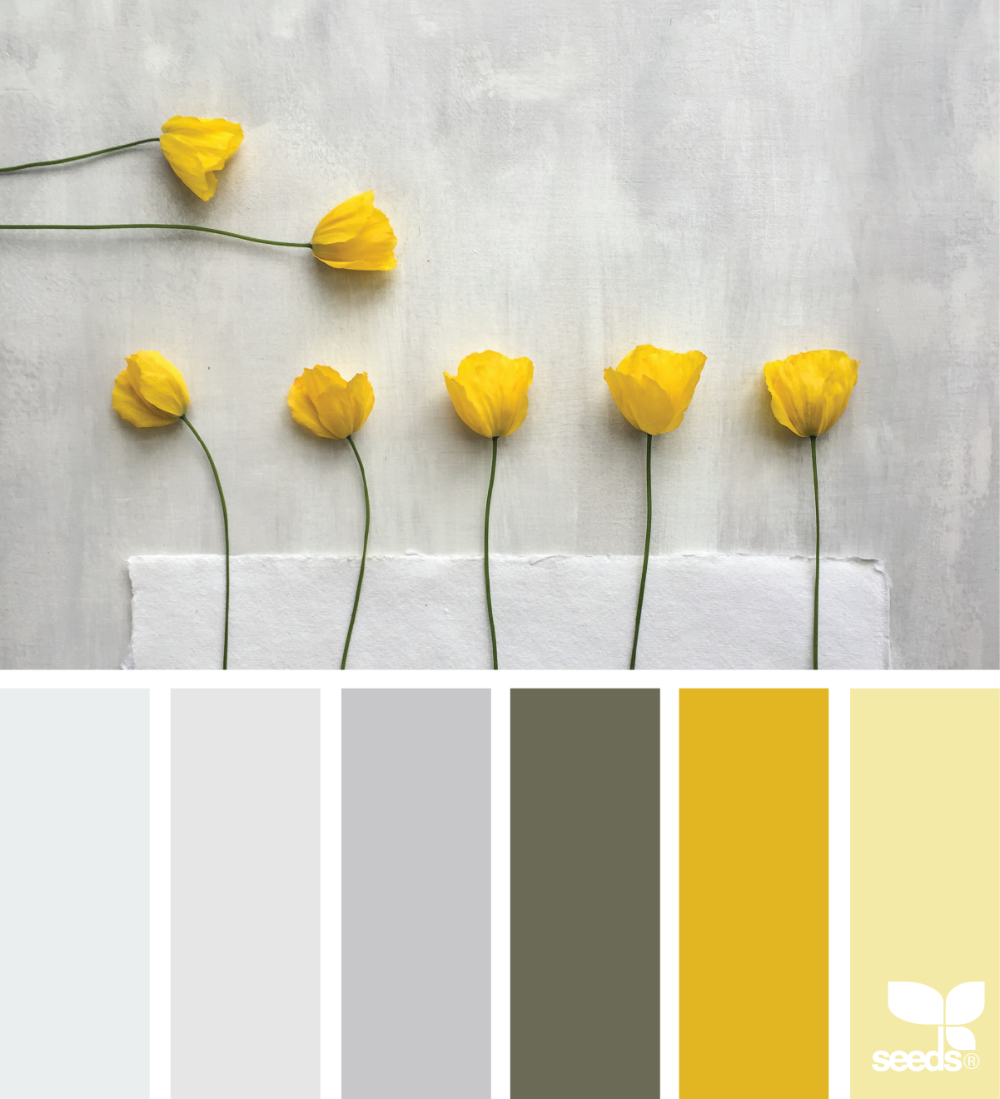 The warming yellow shade makes us think of better times ahead, while Pantone has compared 'ultimate grey' to natural elements, such as pebbles on the beach, which bring a feeling stability and resilience against the extreme winds and heat.
So how can we use this colour combination in our homes? This soft grey tone would work well as the main backdrop of a space, painted walls or soft furnishings and the cheery yellow can be used as an accent colour, such as skirting or cushions or wall art.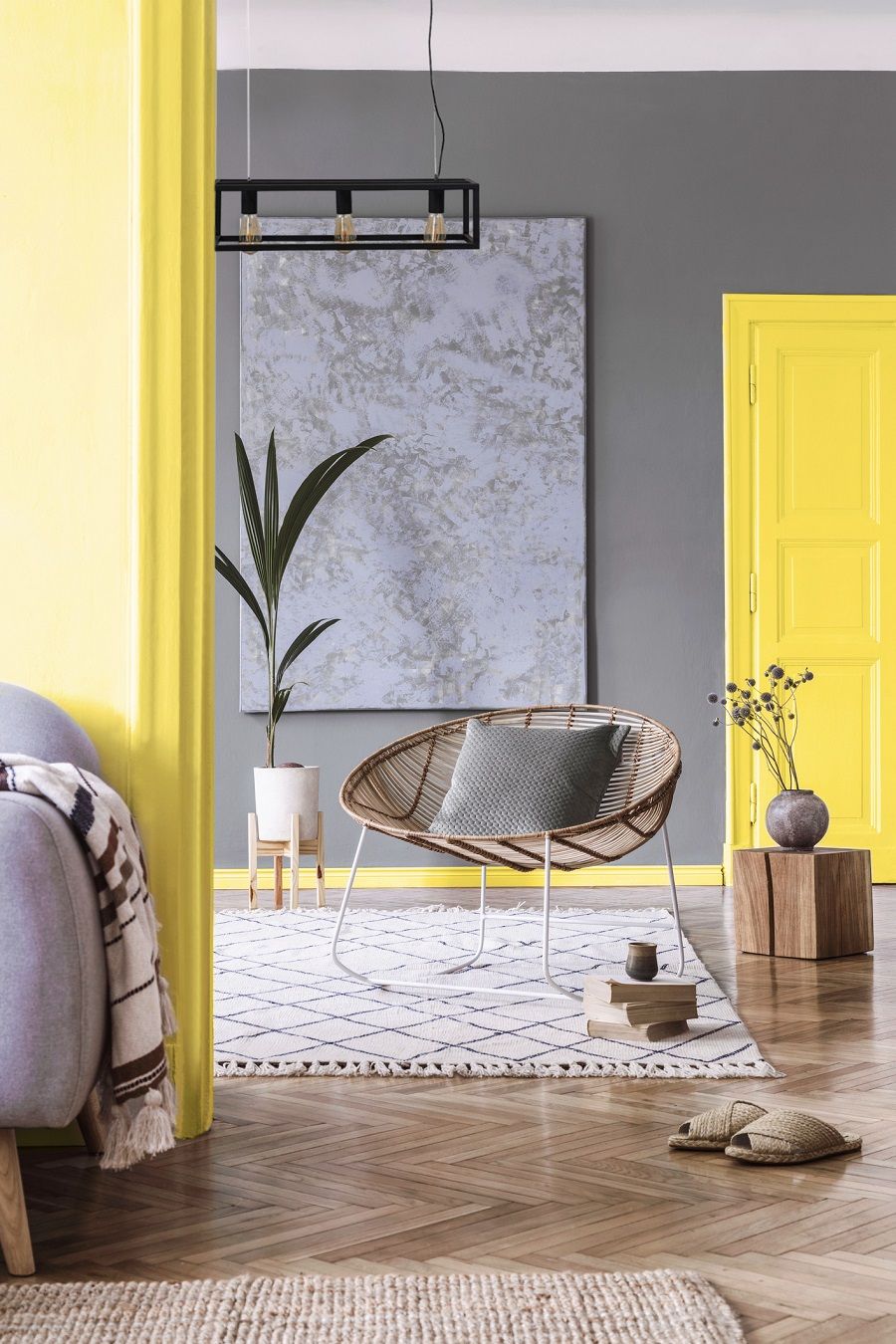 'Ultimate Grey' and 'Illuminating' work well in a living room or bedroom scheme as the colours work together in harmony, creating a peaceful and uplifting space.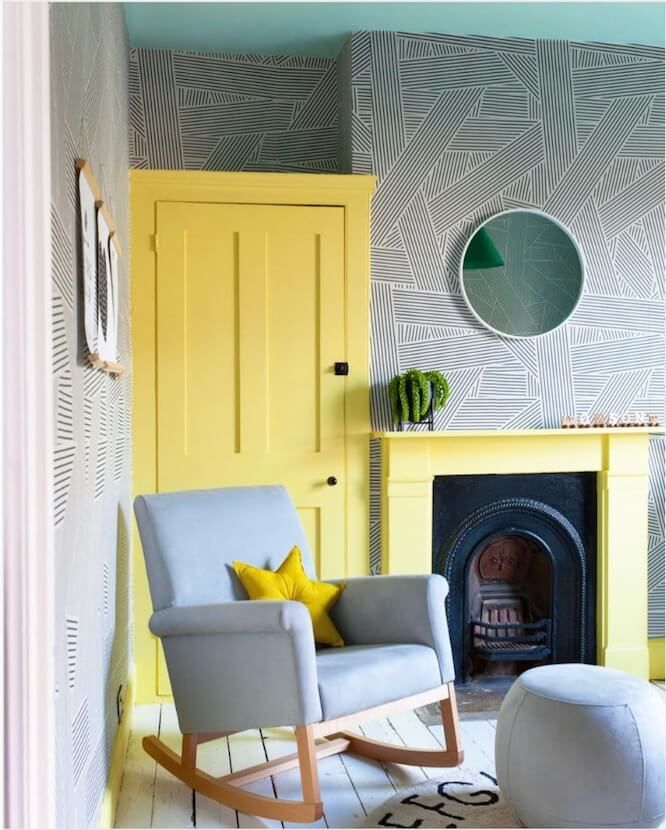 If you love a feature in your home why not paint it yellow so it really stands out. A period fireplace looks at home with this modern paint effect and works well with the grey wallpaper and soft furnishings.
We love the cheery yellow stairway in this otherwise neutral kitchen with concrete flooring. Such a clever use of paint and colour!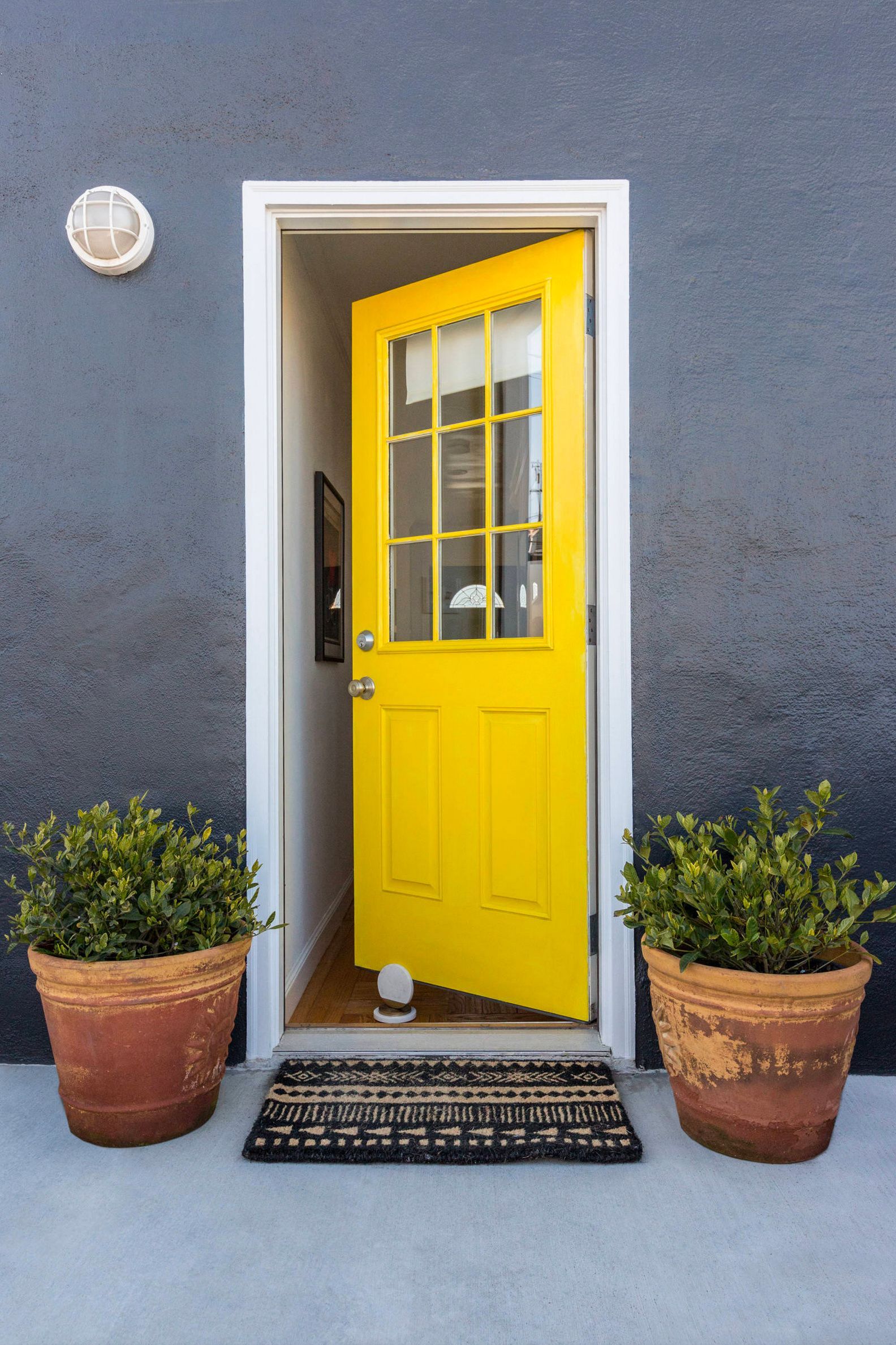 Painting your front door in bright yellow 'Illuminating' paired with the solid and dependable 'Ultimate Grey' is one way to dip your toes into this new colour trend. When lockdown ends and restrictions are lifted, what a warm welcome to your family and friends that would be!