Spring is just around the corner so now is the time to think about getting outside and enjoying your outdoor space. If you have a bijou balcony or a sprawling garden you could opt for all-weather pieces from Extreme Lounging to set up your space for all year round entertaining.
OUTDOOR BEANBAGS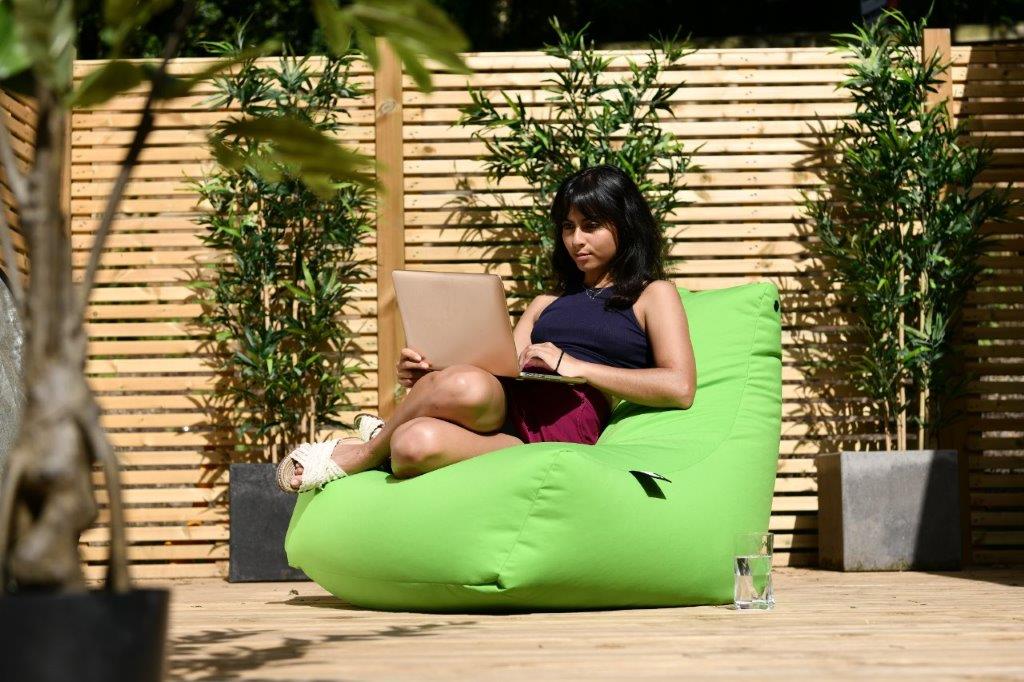 Add an indulgent, impossibly comfortable piece like the Extreme Lounging Mighty B-bag which is both practical and durable. Made from extra strong, double stitched fabric the B-bag is perfect for lounging in your garden or catching up on work emails outside. Available in a range of bright colours or the more muted pastel b-bag there is no need to worry about colour fading as each beanbag is made from fade resistant fabric, even in direct sunlight. The b-bag is easy to transport from indoors to outdoors as it is incredibly light, making it perfect for young children and families to use. Kids will love these beanbags for gaming and relaxing with friends - the easy clean fabric make these beanbags ideal for kids bedrooms or family rooms.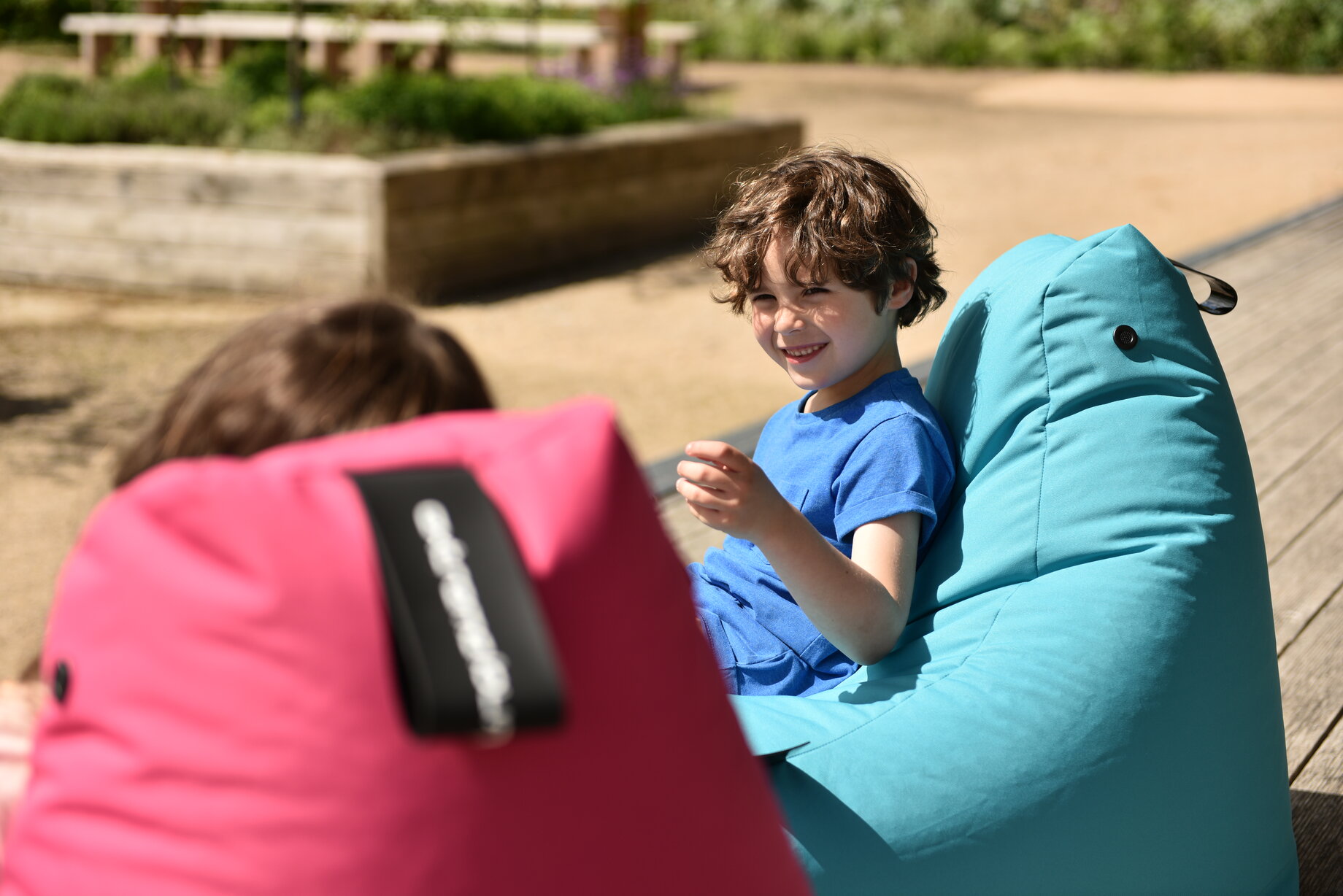 OUTDOOR POUFFES
If you have a small space but need some outdoor seating the pastel b-box from Extreme Lounging would be ideal! Lightweight and compact, the pastel b-box comes in four pastel shades; green, orange, grey and blue. Perfect for providing additional seating the pastel box is precisely filled with polystyrene beads for the ultimate lounging experience. Versatile and easy to transport from indoors to outdoors and with the added benefit of durable weatherproof fabric, these cube shaped pouffes can be left outside in all weathers! Create a cosy corner with your pastel-boxes by adding an outdoor rug, lanterns and planting to make your own outdoor oasis.
OUTDOOR CUSHIONS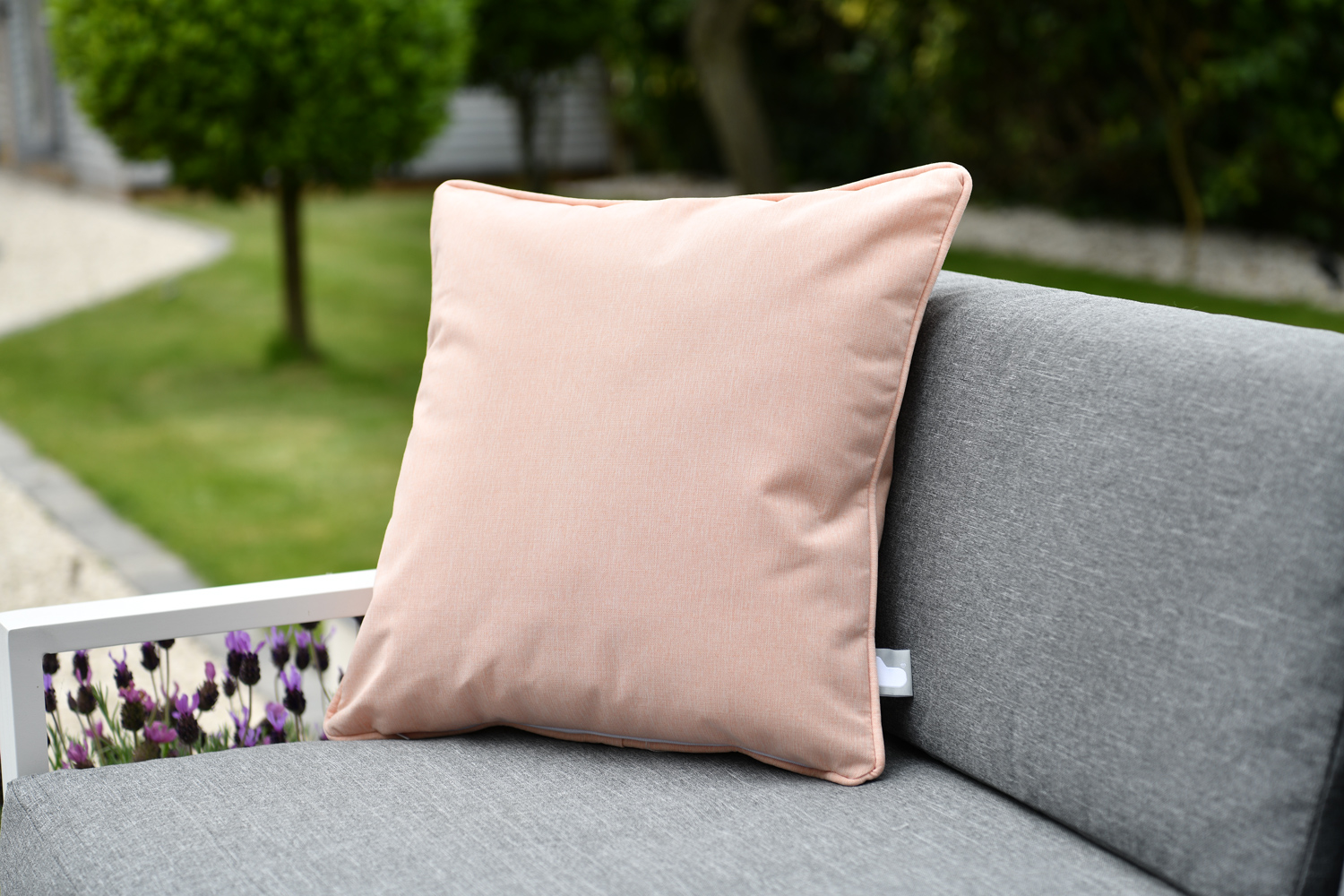 Ramp up the comfort level with outdoor cushions in a variety of pastel shades or perhaps opt for a modern geometric print with the Martinique cushion. Outdoor cushions from Extreme Lounging are showerproof and UV resistant making them ideal for garden use. Scatter these cushions on benches or dining chairs to add colour and comfort. Practical and durable these outdoor cushions are perfect for entertaining or lounging in style. Mix and match colours and prints to give your outdoor space an instant lift and create a stylish area to entertain friends.